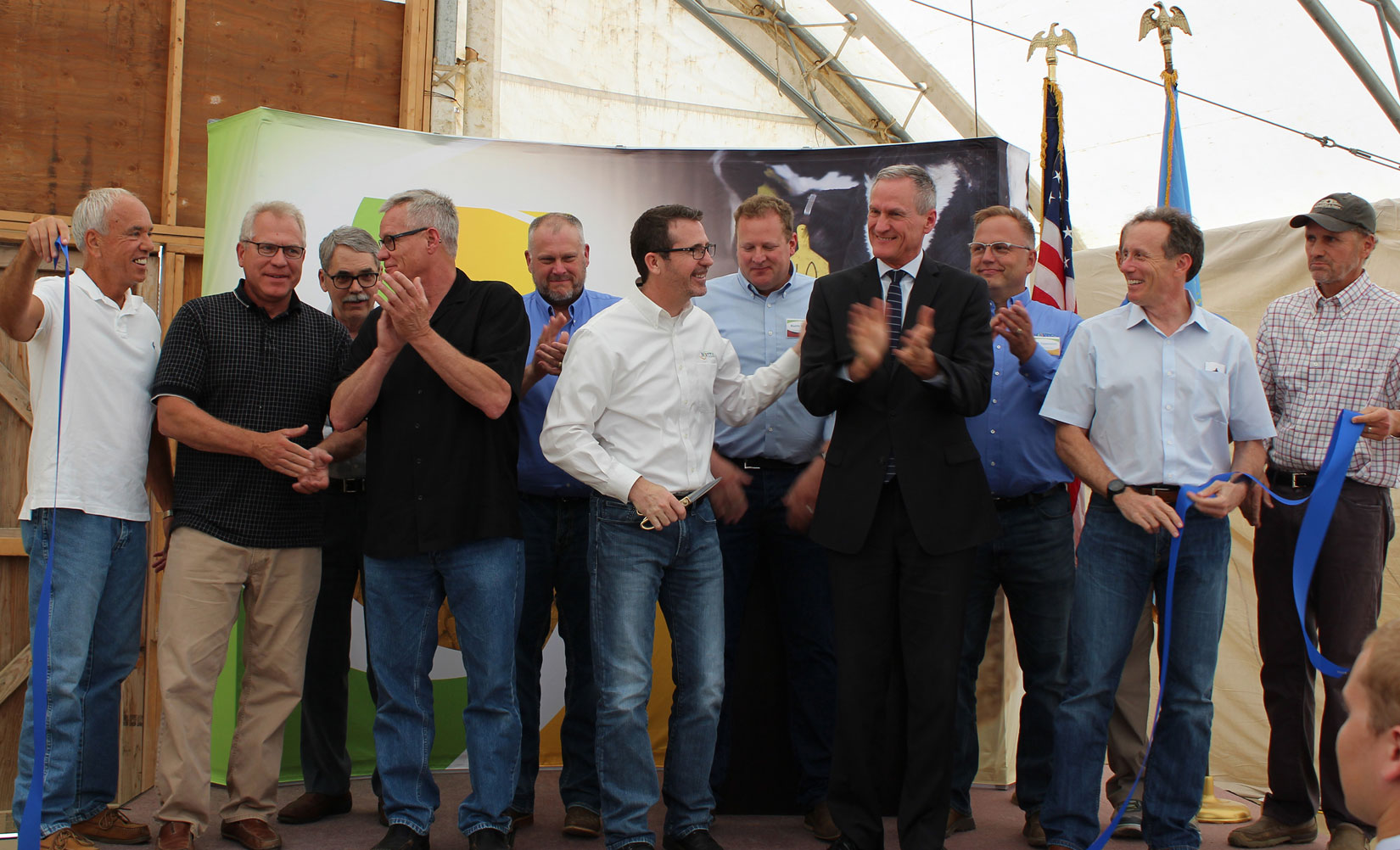 27 Jun

Novita Celebrates Full-Operation with Ribbon Cutting Ceremony

BROOKINGS, S.D. – June 27, 2017 – Novita Nutrition, an animal nutrition company, is in full operation at its Novita Aurora production facility near Brookings, South Dakota. The facility is manufacturing a new feed ingredient branded as NovaMeal, a bypass protein.

"We're excited to have a safe and successful start-up of our facility a few months ago and to bring our branded product to market and have customers experiencing NovaMeal today," said Don Endres, CEO of Novita Nutrition. "Our ribbon cutting was a celebration of all the great teamwork and support we had on this journey – good things take time."

The initial product development work began on NovaMeal more than a decade ago in 2005. After various tests and commercial feeding trials to prove out the technology to determine the value of the feed, patents were filed and successfully granted. The team attracted attention of investors and construction began on the $100 million-dollar production facility, Novita Aurora, in summer of 2015.

The ribbon cutting event hosted hundreds of people including local and state officials, community supporters, vendors, plus local and regional businesses that took part in the construction process. The event also included plant tours and free SDSU ice cream to support the dairy industry.

"Congratulations to Novita – the plant is very impressive and this is exactly the type of company we need in South Dakota," said Dennis Daugaard, Governor of South Dakota. "When you can lower feed costs and add value on the milk side – you are really a double winner. That is what NovaMeal is offering dairies and what SDSU research showed is available. We're especially appreciative of businesses like Novita that are in the ag space and bio-tech space because that fits so well with South Dakota's nature."

NovaMeal is a multi-faceted new ingredient that provides valuable digestible protein and fiber in one convenient package, effectively reducing ration cost. Currently, hundreds of thousands of dairy cows across the United States are consuming NovaMeal and that number is continuously growing every day.

"We are excited to bring this product to market and partner with U.S. dairy producers to deliver a high-quality product to improve dairy economics," said Don Endres, CEO of Novita Nutrition. "Our product is backed up by research published in the Journal of Dairy Science showing improved milk components and feed efficiency. Improved performance, coupled with reduced feed costs, results in increased income over feed costs. We are excited to be delivering our product to the major dairy regions across the United States."
Listen to Perry Miller of Brookings Radio report on the event.