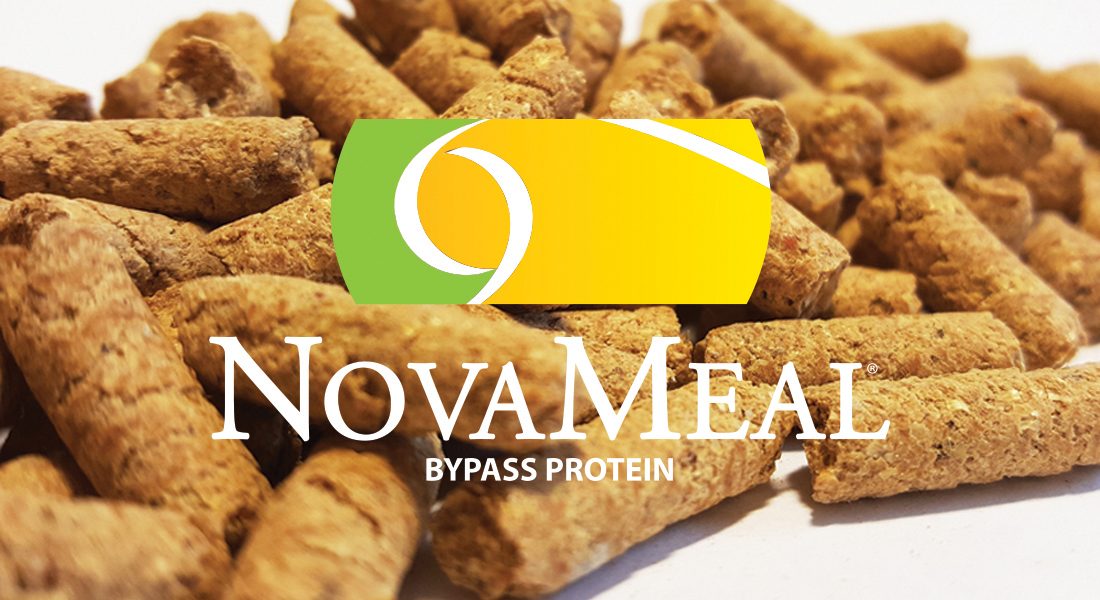 19 Sep

Novita Delivers NovaMeal – a New Ingredient Technology

BROOKINGS, S.D. – September 19, 2016 – Novita Nutrition, an animal nutrition company, is nearing completion of its $95 million dollar production facility near Brookings, South Dakota. Once up and running, the facility will manufacture a unique new feed ingredient branded as NovaMeal.

NovaMeal is a multi-faceted new ingredient that provides valuable digestible protein and fiber in one convenient package, effectively reducing ration cost.

"Nutritionists and cows love consistency," explains Dr. Robin Rastani, Nutritionist for Novita Nutrition. "Novita Nutrition is unlocking the nutrient potential of a feed that was not available until now. By removing most of the unsaturated fat, a consistent supply of digestible protein and fiber can be delivered to the dairy cow."

"Cows need a balance of 2 types of protein – one that provides a source of nitrogen to the rumen and another that is more available post-ruminally," said Rastani. "The sources of protein that provide nitrogen to the rumen are commonly found on farm in the form of alfalfa (hay or silage) or grass (hay or silage). Diets are rarely limited by this nutrient. NovaMeal provides more of the protein available post-ruminally (also known as RUP or rumen undegradable protein), and it has a high RUP digestibility making the protein more available to be absorbed in the small intestine. If rumen undegradable protein isn't absorbed in the small intestine, it's simply wasted."

NovaMeal is made through a patented process. It starts with the beginning feedstock of dried distillers grains with solubles (DDGS). This innovative technology removes the unsaturated fat and produces a highly digestible product, NovaMeal. Thus, a consistent nutrient supply of digestible protein and fiber is now available without the negative effects of unsaturated fat.

"We are excited to bring this product to market and partnering with U.S. dairy producers to deliver a high quality product to improve dairy economics," said Don Endres, CEO of Novita Nutrition. "Our product is backed up by research published in the Journal of Dairy Science showing improved milk components and feed efficiency. Improved performance, coupled with reduced feed costs, results in increased income over feed costs. We are excited to be delivering our product to the major dairy regions across the United States."

The company will launch NovaMeal at the World Dairy Expo from October 4th to 8th in Madison, Wisconsin. Company representatives will be attending and available to visit by appointment or at booth #900 in the New Holland Trade Center.